Fit & Strong! is a community-based, physical activity program for older adults. As a multi-component, evidence-based program, Fit & Strong! uses flexibility and strength training, aerobic walking, and health education to promote behavior change in people with osteoarthritis.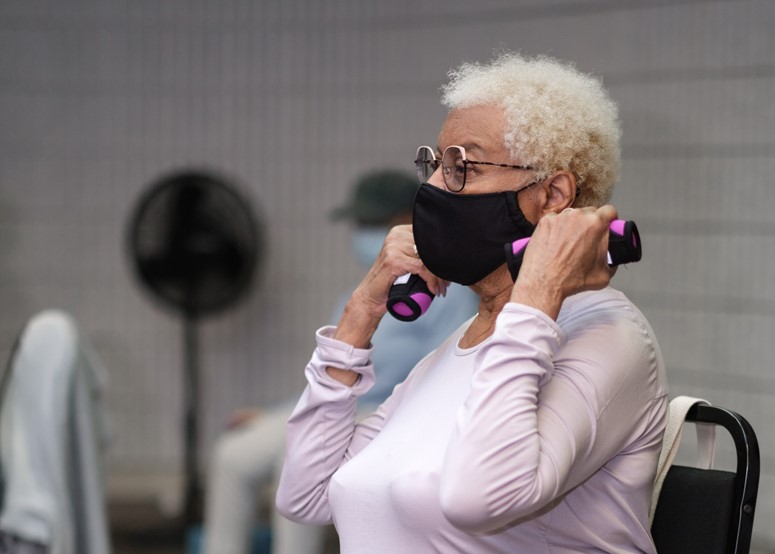 About the class
Length and timeframe of a workshop:
Twenty-four (24) class sessions delivered either two or three times per week.
Each class session is 90 minutes.
Topics include:
Physical Activity
Behavioral Health
Chronic Disease Management
Falls Prevention
Pain Management
Benefits of the class
Improved lower extremity strength
Improved mobility
Improved lower extremity pain and function
Improved anxiety and depression
Who should take the class
Sedentary older adults who are experiencing:
Lower extremity joint pain
Stiffness
Other mobility challenges.
All IL Pathways to Health Classes
Take Charge - Live Well
Prevent Falls
Caregiver Support